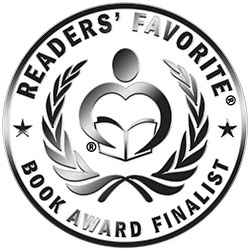 For immediate release: 
Author's new book receives a warm literary welcome. 
Readers' Favorite announces the review of the Children – Christian book "The Shepherd's Care" by Morenike Euba Oyenusi, currently available at http://www.amazon.com/gp/product/B0C7HGZJCS.
Readers' Favorite is one of the largest book review and award contest sites on the Internet. They have earned the respect of renowned publishers like Random House, Simon & Schuster, and Harper Collins, and have received the "Best Websites for Authors" and "Honoring Excellence" awards from the Association of Independent Authors. They are also fully accredited by the BBB (A+ rating), which is a rarity among Book Review and Book Award Contest companies.
"Reviewed By Anelynde Smit for Readers' Favorite
The Shepherd's Care by Morenike Euba Oyenusi is a wonderful reminder that we are all in the care of God. It starts with Lydia losing her father and, of course, she has a lot of questions. Her mother explains that it was his time to go and she tells her about Jesus and how he looks after us. Jesus asked his disciples to take care of his people like a shepherd would take care of his flock. So too does Jesus look after us. The story continues with Lydia meeting people who are like a shepherd to her and she in turn becomes like that to someone. Showing care for her friend's life. This is a very sweet story and has a lot of heart, I really think kids and adults will love the message.
The Shephed's Care by Morenike Euba Oyenusi is a very heartwarming story with a deep message that will speak to everyone reading it. I loved the illustrations by Subereh M. Monavar which are very colorful. I loved the vivid colors and the depiction of Jesus in a wonderful way. The colors matched the emotions and the backgrounds were perfectly muted for the main characters that needed to stand out. You felt sad for Lydia but you also saw the greater message and I feel this is what the author wanted. I can see parents reading this book to their children, especially if someone they loved has passed away. This book teaches about the love of God and the fact that he looks after us like we are his flock. I feel this story will touch a lot of people deeply. I highly recommend this book."
You can learn more about Morenike Euba Oyenusi and "The Shepherd's Care" at https://readersfavorite.com/book-review/the-shepherds-care where you can read reviews and the author's biography, as well as connect with the author directly or through their website and social media pages.
Readers' Favorite LLC
Media Relations
Louisville, KY 40202
800-RF-REVIEW
support@readersfavorite.com
https://readersfavorite.com